Two-way portable radios are always altering in both technical and overall design meaning they are continuously changing. This is leaving popular manufacturers like Motorola, Kenwood, and Harris to stop manufacturing older radio models and focus on the production of newer models.
In 2013, Motorola announced they will discontinue the popular XTS radio. Today, that radio and many others are still being used in many departments including law enforcement and fire departments across the nation. Kenwood's popular radios like NX and TK models are also discontinued but still widely used.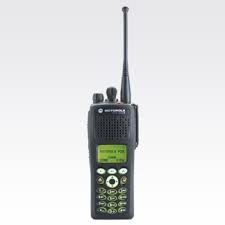 Here at Waveband Communications, we still continue to support accessories that are compatible with these discontinued models. Our goal is to provide tough proven radio accessories to critical communication professionals.
We understand that purchasing these newer radio models may not be in the budget at the moment and accessories are still needed for the discontinued radios. We want to continue to offer our valued law enforcement with the appropriate communication devices no matter what radio model they're operating. Although the newer models have more technologically advanced features, the radios that are still being used today still function properly.
We manufacture and provide quality OEM products to our customers so they can continue to receive the best communication equipment to handle any job that may occur. We don't want our customers to be left without accessories because of discontinuing radio models. Because these radio models are becoming discontinued, providing these accessories are important to us just like it's important for you to have them. 
Nick Hohman, Vice President of Waveband Communications says "Our primary goal at Waveband is to provide excellent products and services to our customers. With the announcement that Motorola is discontinuing these products and no longer providing the service, we see a need to be filled. Our current and future customers who own and continue to use XTS radios can count on Waveband for needed service and accessories to keep their critical communication working."
Continue using the same radio you know by always trusting that we will have the compatible accessories for you. Below is a list of Motorola and Kenwood discontinued radio models and check out our wide inventory of accessories that are still compatible.
List of discontinued Motorola portable radio models
XTS 2500

XTS 5000

XTS 3000

XTS 3500

CP200

HT750

HT1250

APX 7000

APX 7000XE

XTS 1500

APX

60

00

AP

X

6000XE
List of discontinued Kenwood and Harris portable radio models
NX-210
TK-2180
TK-3180
P7100
P5100
P5200
About the Author
 

TAYLOR THOMAS

is a Marketing Manager at Waveband Communications. With her experience in critical communications, she helped public safety clients enhance their team communication through the help of two-way radio accessories. Read more articles by Taylor Thomas. https://blog.wvbandcoms.com/author/taylor-thomas