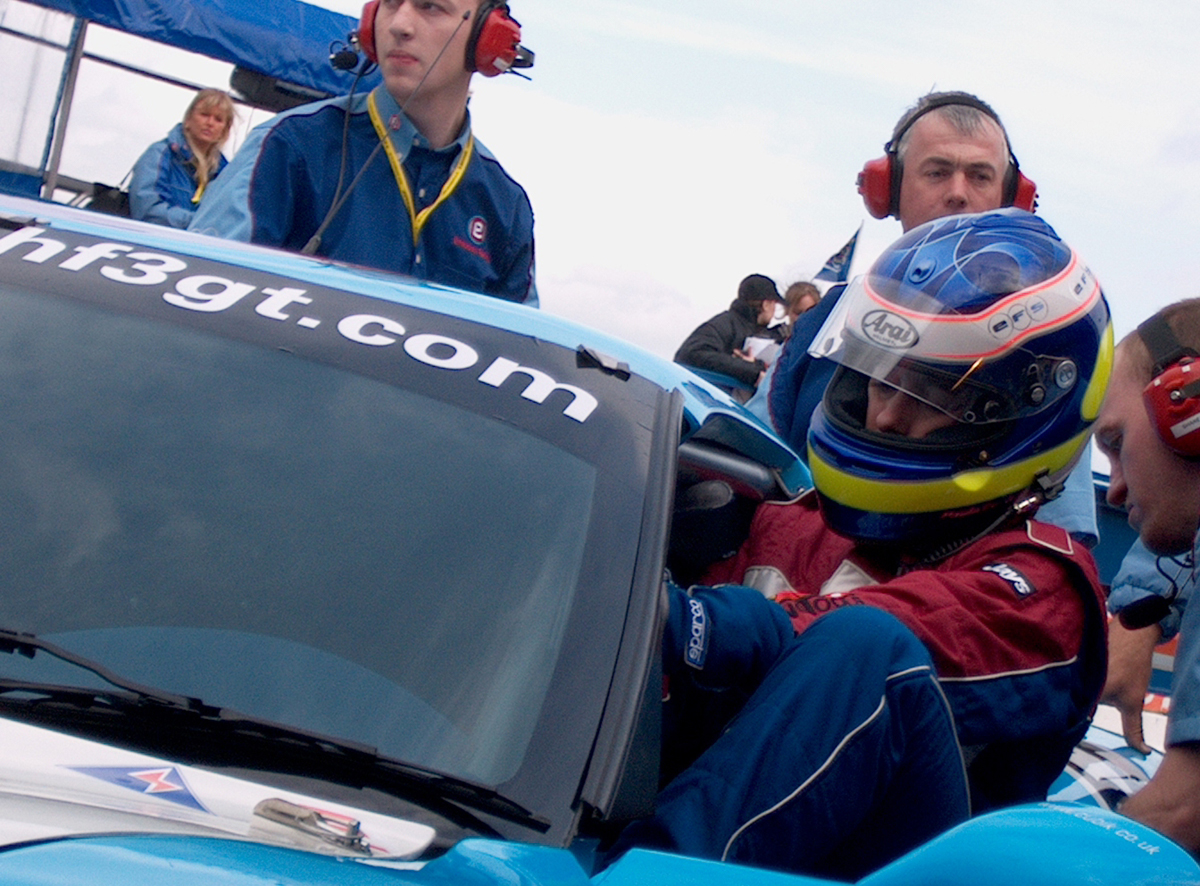 NASCAR is the 2nd most-watched sport in America bringing in about 2.5 million viewers. There are about 35 full-time professional skilled drivers. Each driver has a crew of 8 members plus a crew chief. Other racing teams like Formula 1 can have up to 20 members. Pit crews help maintain the vehicle during a race by switching out tires and filling up gas while the crew chief calls the shots and helps assist drivers.
The pit crew and support crews communicate with the help of headsets and two-way radios. During NASCAR events there can be more than 100 FCC-licensed radio broadcasts on at a time.
In this article, we'll discuss the need for racing teams to wear racing communication headsets and give you options of NASCAR race headsets.
The Need for Racing Communication Headsets
Communication is what keeps pit crew and drivers connected. Drivers need constant communication with the chief which then relays information to the pit crew. If something is wrong with their vehicle, the driver alerts the chief who alerts the crew to fix it when coming into the pit.
Two-way radios haven't always been used in races. It wasn't until about the 1970s that headsets and radios were found in the pit. Today, every race car is equipped with a Motorola two-way radio in a leather pouch for easy access to volume and channel control.
Racetracks are one of the loudest settings. Background noise from loud racecars and multiple team members can make communication difficult.
Wearing racing headsets with the right kind of noise reduction rating is essential to blocking out the noise around you and focus just on the task at hand. Imagine having no noise-canceling around you during this time. You wouldn't be able to talk to your crew or know what's going on.
Face-to-face communication is difficult during this time because of how loud it is. Racing headsets like those from First Source Wireless and Waveband Communications help provide teammates with proper racing communication headsets with noise cancelation.
Racing communication headsets connect to your two-way radio. With guaranteed compatibility to your radio and channels, all crew members are able to talk using a push to talk and hear all other transmissions.
Eavesdropping
It's not uncommon for fans to want to listen in on these "talks" or even try to intervene. It's not permissible according to the FCC rules, for fans to communicate with teams and drivers via a two-way radio. This is why NASCAR crew teams have ensured their two-way radios are specially programmed with codes to only allow authorized personnel to listen on a given frequency. If fans do want to hear what's going on, they can subscribe to listen in on these communications while wearing race scan headsets.
Preventing Hearing Loss
Noise levels at NASCAR events are around 100 decibels. To put that in perfective, that is equivalent to 180 minutes of jet flyovers at 1,000 feet. Even if you're a spectator sitting in the stands, its advised to wear ear muffs that help block out the sound.
Pit crews and crew chiefs must wear headsets with proper noise reduction being so close to the car. Noise Reduction Rating (NRR) is an important factor to consider when choosing a headset.
Loud noise can damage your hearing. Hearing damage is irreversible. Once it's lost it can never be recovered.
When comparing options for radio headsets, keep in mind the NRR. This will tell you how much sound level is suppressed with the outside noise around you. The higher the NRR the better you'll be protected against loud damaging noise.
Common Solutions for Racing Headsets
Many teams buy their own racing equipment and two-way radios, so they have more control over the communication systems. You'll want to find communication equipment that is,
Guaranteed to work in different environments
Have a good noise reduction rating
Give you situational awareness
Let's you connect to as many people as needed through different channels
Waveband Dual Muff Headsets
The Waveband dual muff headset is an option for racing teams. The dual muff ear cups provide all around protection from noise. This headset has a noise reduction rating of 23 db so protection against hearing damage is good.
They also connect to any kind of two-way radio you may have. Communicate to your team with the push to talk (PTT) button located on the earmuff.
3M Peltor Protac  XPI
The Protac XPI headset by 3M is another great option for racing teams. This is an advanced headset with noise canceling capabilities but also providing you with all around environmental listening technology. This technology gives you the ability to hear important sounds going on around you so you're aware of your surroundings.
The XPI has a push to talk button and connection to your two-way radio with flex cables. This headset is also Bluetooth so if you are in short range you can connect all headsets via a Bluetooth connection. This is a great option if your looking for racing headsets with Bluetooth.
The XPI is water and dust proof which protects the headset during rain or kick ups from dust. The NRR is 26 dB, which protects great against loud noise.
It's available in a headband, neckband, and hard hat attachment.
3M Peltor CH-3
Lastly, another great option is the CH-3 by 3M Peltor. An FLX2 connection lets you connect your headset to a lot of devices including your two-way radio. This is another headset that helps you stay connected even in loud environments. This headset is designed for long hours of use. Races can last for anywhere between 1.5 to 4 hours depending on the length of the race.
The headset has been upgraded to provide the wearer with all day flexibility and comfort. Perfect for long race days.
The NRR of this headset is 25 dB protecting you from loud noises and saving your hearing.
These were just some of the options for headsets that are a great option for racing teams that let you communicate with your two-way radio and let you have clear transmissions. Keep in mind comfortability, connection to radio systems, and noise reduction ratings to protect your hearing before its too late.
NASCAR and other racing teams must communicate with their team if they want a chance at winning. Good communication starts with a good headset and two-way radio. There is a lot of people who help drivers during the race and all need to be on the same page. Find the right headset to help support your team.
For over 20 years, First Source Wireless and Waveband Communications has offered two-way radio communication headsets to racing teams across the country. First Source Wireless is an authorized dealer of 3M Peltor. Let us help you improve your team's communication today and help stay connected. Contact us at 800-991-4569 or sales@firstsourcewireless.com
About the Author
TAYLOR THOMAS is a Marketing Manager at Waveband Communications. With her experience in critical communications, she helped public safety clients enhance their team communication through the help of two-way radio accessories.